Escape rooms require players to work together, which makes them a great way for companies to team build. Trapped in Fiction Escape Room in Basingstoke requires problem-solving by team members for them to solve all the puzzles and escape within 60 minutes!
Escape room team building lets employees practice work-related skills while having fun. Escape rooms are a valuable tool for companies that want to assess their employees, grow their skills, and engage them
They aren't just problem-solving exercises. They're fun, engaging, social activities.
So why not book in for a work social event or as part of a team building activity day.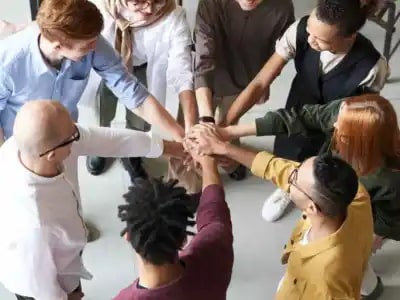 Escape rooms require and test key competencies, in particular: teamwork, communication and problem solving
Why not combine your visit to Trapped In Fiction with a visit to one of the local restaurants in the Top of Town or Festival Place.
Most importantly, an escape game will be the most entertaining, unique and memorable team building experience you've ever had.